Your Real Estate Marketing Design Solution
Gone are the days when realtors relied only on traditional advertising campaigns and word of mouth to sell or rent a house. Ensure your offline and online presence with our quick real estate marketing design solution and go to market faster! Let us show you how we can help you do that!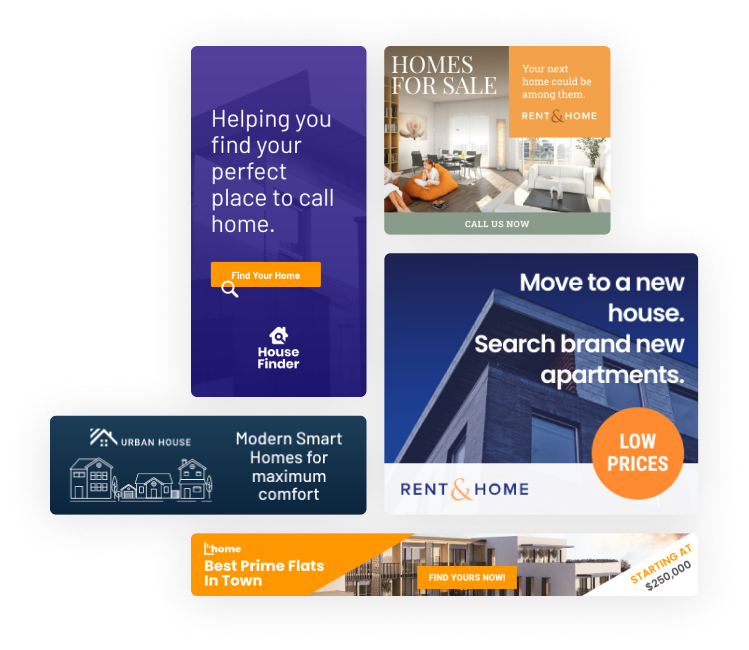 Bannersnack simply gives you liberty to quickly create as many designs as you want, on your own terms!
Cristina Grivase - Senior Product Marketing Specialist at Banca Transilvania
Get the full scoop on how Banca Transilvania achieved next-level productivity by centralizing its creative process with Bannersnack.
Showcase Your Property with Animated Banner Ads
Animated content gets noticed faster and grants you more creative freedom. In Bannersnack, you can either choose from a wide range of real estate animated banner ads, or you can animate your own assets in just a few clicks. It's super easy!
DIY: Build all your ads at once
Create and edit full sets of ads within minutes with our quick online design generator! The design generator covers the standard sizes accepted by all major display advertising and social media platforms. Download the .pdf crash course in using the design generator and become more efficient today!