Your Education Marketing Design Solution
Education advertising is not an easy thing to do. A good marketing design solution for education needs to start from the premises that every educational visual has to inform, form, and last, but not least, sell good values and services. Let us show you how we can help!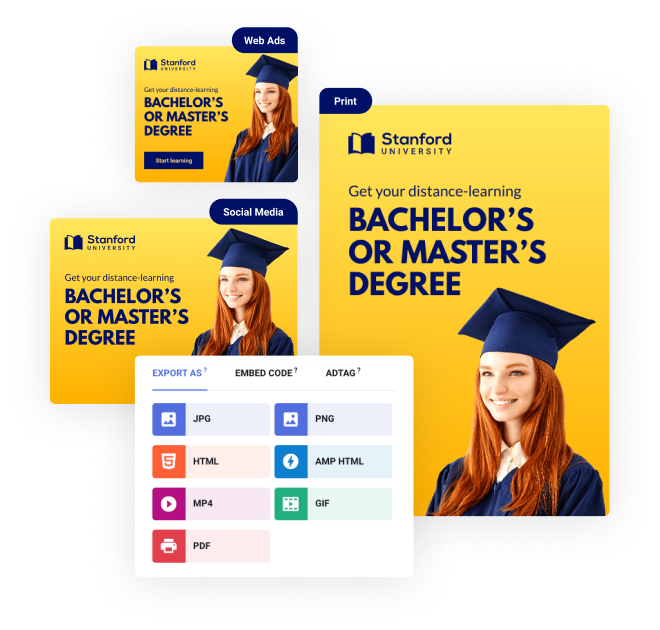 I can confidently say that Bannersnack is an essential part of our success.
Nuša Pavlič - Account Manager at Spletnik
Learn how Spletnik, a full-service digital marketing agency, reinvented their creative process in order to increase output and quality with the help of Bannersnack.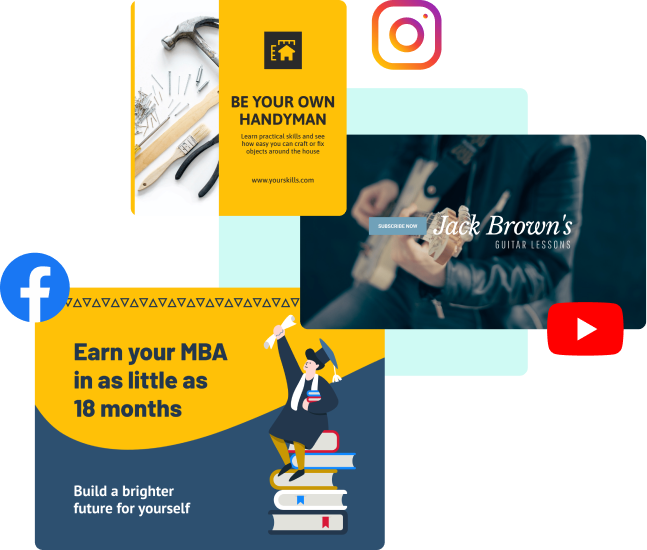 Strengthen Your Online Presence with Banner Ads
Make the right impression across all online platforms! Start by using our thoughtfully designed education banners that you can customize in just a few clicks. Whether it's for display, Instagram, Facebook, YouTube, or Twitter - you'll stand out for sure!
DIY: Build all your ads at once
Create and edit full sets of ads within minutes with our quick online design generator! The design generator covers the standard sizes accepted by all major display advertising and social media platforms. Download the .pdf crash course in using the design generator and become more efficient today!