Your eCommerce Marketing Design Solution
Standing out in highly competitive area such as eCommerce in not an easy task. Having a quick marketing design solution that responds to your needs is a must. Let us show you how we can help out!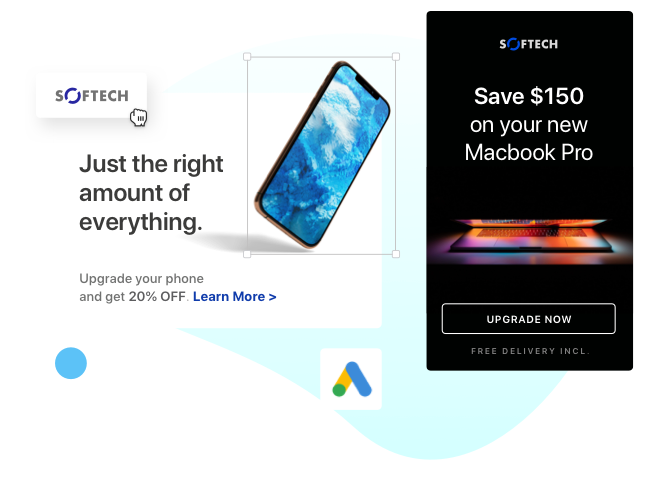 Bannersnack is an easy-to-use visual creation platform that can be used by people with or without any design background. It's a real time-saver!
Skye Stewart - Designer at Moz
Learn how MOZ, a SaaS company specialized in search engine optimization that helps simplify SEO for everyone, increased their team's productivity and optimized their design process with Bannersnack.
Put Your Products in the Spotlight with Video Ads
Create short videos for your Facebook, Instagram, or YouTube eCommerce marketing needs. Boost views and engage with audiences more effectively using video ads. We have everything you need to get your campaign started, from eCommerce video ad templates to stock video footage!
DIY: Build all your ads at once
Create and edit full sets of ads within minutes with our quick online design generator! The design generator covers the standard sizes accepted by all major display advertising and social media platforms. Download the .pdf crash course in using the design generator and become more efficient today!