We provide the right tool and Inspiration to spark your creativity
Your best Instagram video ads are born on our platform. With our easy-to-use tool you don't need to have skills or a solid background in video editing.
Instagram Video Templates for Any Size
The lack of ideas is no longer a problem. In need for inspiration, we provide a vast gallery of Instagram video ad examples. Browse and choose which videos suit your needs, or take advantage of our many customization options that guarantee a successful result for you and your advertising requirements.
Add text, buttons, or effects. Use any element that grabs the attention of your audience and suits your marketing strategy.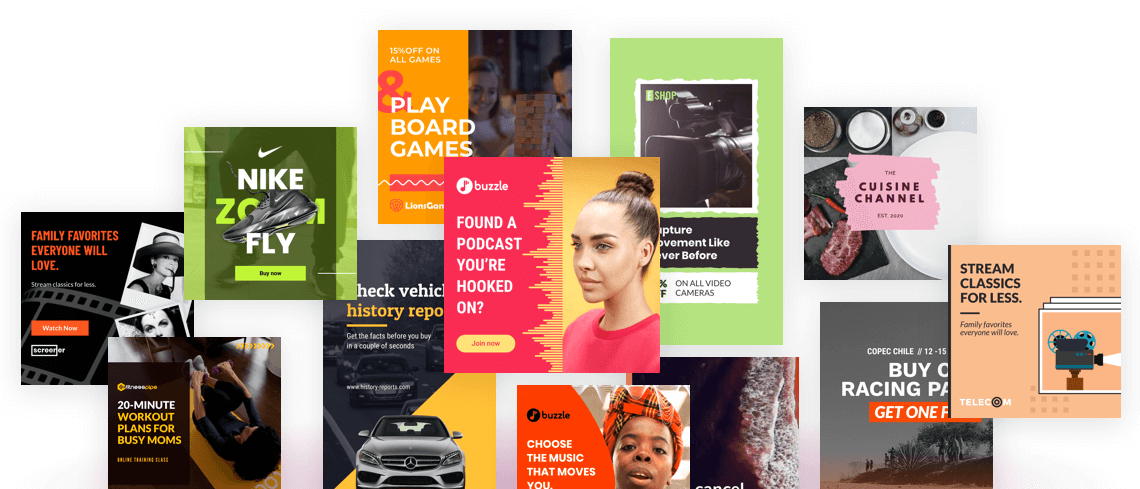 One Platform for All Your Advertising Needs
Creating video ads is extremely challenging these days. With Bannersnack, you succeed in staying consistent across all advertising platforms.

You already know we got your back providing the right tool and inspiration for your advertising campaigns. Take your strategy to the next level and make sure your Instagram video ads move audiences!