Your Healthcare Marketing Design Solution
Healthcare marketing is the most customer centric type of marketing out there. As creating and building sustainable relationship with your patients is not an easy job, having a marketing design solution that respond to your needs is a must. Let us show you how we can help!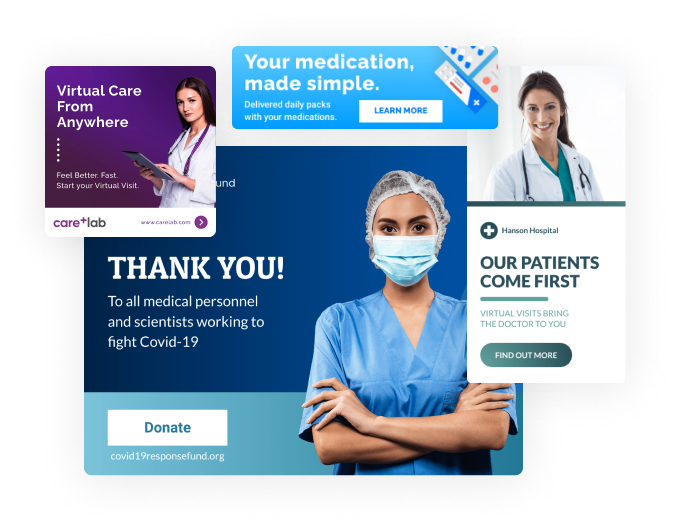 It's really important that we have been to get that creative control back ever since using Bannersnack, and that way we can make sure that everything we put out - display, social, or video - aligns well with our brand.
James Godfrey - Digital Conversion Alalyst at Médecins Sans Frontières UK
Read the full success story to find out how MSF creates display ad campaigns three to four times as fast with Bannersnack!
Put Your Products in the Spotlight with Video Ads
Create short videos for your Facebook, Instagram, or YouTube healthcare marketing needs. Boost views and engage with audiences more effectively using video ads. We have everything you need to get your campaign started, from healthcare video ad templates to stock video footage!
DIY: Build all your banners at once
Create and edit full sets of ads within minutes with our quick online design generator! The design generator covers the standard sizes accepted by all major display advertising and social media platforms. Download the .pdf crash course in using the design generator and become more efficient today!