Gaining creative control with in-house creative production
Bannersnack helps Médecins Sans Frontières gain back creative control and move their creative production in-house to create responsive campaigns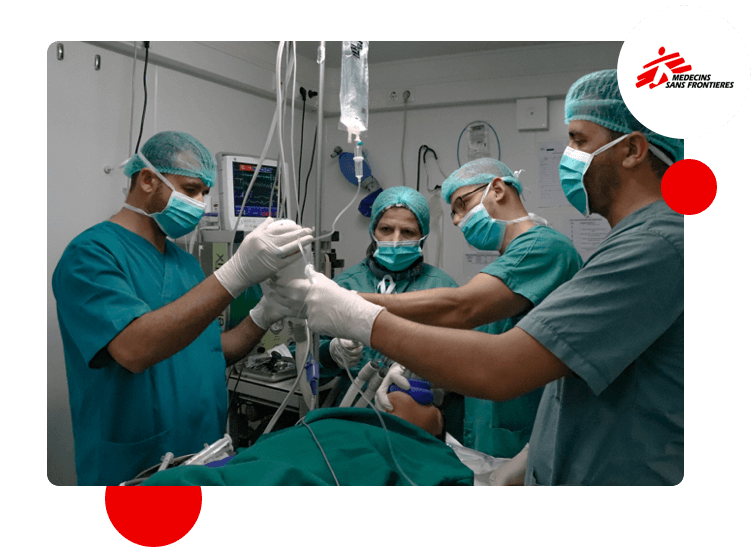 Industry: Nonprofit

Location: London, United Kingdom

Company size: Around 45,000

Year founded: 1971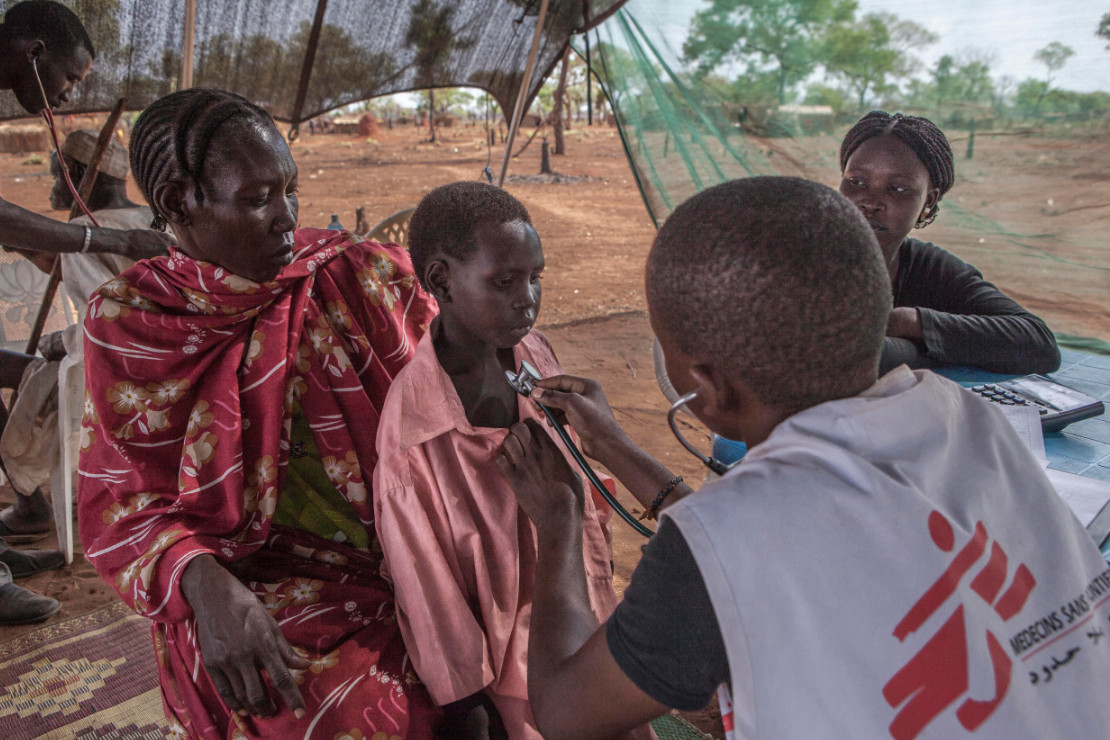 Médecins Sans Frontières is an international, independent medical humanitarian organization that provides urgent aid to those who need it the most.
What Médecins Sans Frontières achieved using Bannersnack:
| | | |
| --- | --- | --- |
| 734 | £10k | 600% |
| Increased in donations | Money saved | Increase in designs output |
Médecins Sans Frontières is doing some of the most important work in the world today. They are an international, independent medical humanitarian organization that provides urgent aid to those who need it the most. Founded in 1971, they run everything through their principles of independence, neutrality, and impartiality, which underpins all of their humanitarian work. Essentially, they care for those who need it most, regardless of geography, religion, or political affiliation, amongst other things.
The work done in Bannersnack is based on what's needed in the digital space for fundraising and communication efforts. As a result, the entire team has access and works in Bannersnack. Since September 2018, the digital team members have been using Bannersnack to bring all design production in-house. Before discovering Bannersnack, the digital team would outsource the majority of their creative work to various external agencies, leaving the team at MSF with little to no control over the final result.
It's really important that we have been able to get that creative control back ever since using Bannersnack and that way, we can make sure everything that we put out—display, social, or video—aligns well with our brand. It's been extremely helpful to have the flexibility with working on display ads in particular.
James Godfrey, Digital Conversion Analyst at Médecins Sans Frontières UK
THE CHALLENGE
Gaining creative control over the final result, lowering costs, and eliminating the time-consuming back and forth
Like many organizations, MSF did not have the in-house capabilities to create the design work they would need on a constant basis and were forced to allocate a part of their budget towards outsourcing.
"Previously, we used to work with an external design agency and then also with a digital agency to create our display ad output," says James. "Obviously, it was a fairly convoluted process with lots of communication back and forth."
The impact of working with external agencies was costly and at times, not flexible enough in helping MSF respond quickly to the evolution of the situations they were extending their aid to.
"We didn't have as much control as we would have liked over the end result, the design produced. So we were very much keen to upskill our team and bring all that production and creativity in-house," James explains.
THE SOLUTION
Bringing the creative process and production in-house through an all-in-one visual production platform that supported collaboration
Although Bannersnack was the chosen platform before James started his job at MSF UK, he spoke to one of his coworkers who was involved in the process of finding the right solution for them. His coworker said: "Bannersnack represents the ideal combination of cost, ease of use, and intuitive design." Standing out as the final choice, MSF UK made the leap towards a streamlined creative process.
With ongoing fundraising campaigns in effort to support the relief they provide around the world, display ads are key to getting the word out at the right time. "Bannersnack has been instrumental in the evolution in how our display advertisements have progressed and it's been able to take a much more fundamental role within the larger campaigns," James tells us. As a result, the work the MSF digital team creates in Bannersnack is predominantly for display ads, with a few social media designs that mirror the messaging in the display ads.
More recently, MSF's digital team has been challenged to respond to the current crisis of the COVID-19 pandemic as it was greatly affecting the people for which the organization exists to help. "We also used Bannersnack in our recently launched COVID-19 fundraising campaign, as we were encouraged by the success of our Christmas campaign. We used designs created in Bannersnack for our social media channels as well and created a series of phased retargeting display ads that were related to the different stages of MSF's response team. Whether it targeted the logistics phase of getting medicine and staff out where they needed to be or the physical treatment phases, the display ads worked specifically to each phase. As the pandemic evolved and is still evolving, we are able to act fast and adjust our messaging and share designs to different platforms, which has been essential to us especially in our line of work."
To support the MSF digital team in their creative process, Bannersnack offers features designed to bring ideas to life in an intuitive manner. When we asked James about the one feature the digital team could not live without, he said that it would be too difficult to choose just one. So he told us a bit about the two main features the team members use most throughout their creation process in Bannersnack.
"First off, I would say that we appreciate how easy it is to use the animation elements with the timeline and the ability to create sophisticated designs without a massive learning curve. It has been really essential for the type of ads we create. Leading on from that, the other feature we often rely on is the generator. The ability to generate and resize designs to fit all of our requirements has been helpful especially since we don't have to individually adjust the interactive elements all over again for each size. That means that we can quickly create huge sets of design at a time with slightly different messaging but all within a consistent design and animation style. But we're also very keen to play around with what we can achieve through the video feature, particularly for our upcoming campaign," James tells us.
THE RESULTS
Responsive campaigns generating donations when they are most needed, improving efficiency, and increasing collaboration
With the freedom to test out new ideas whenever and wherever they want, the digital team at MSF enjoy the flexibility and speed they need when launching new campaigns, especially if they are in response to sudden, urgent crises. "Having that agility and flexibility to be able to react and change our messaging and produce ads extremely quickly proved really effective when responding to a crisis situation," explains James. This, in turn, has a direct effect on how quickly the donations gathered through the campaigns can be redirected to supporting the relief needed in the most urgent situation at hand. The traditional route of outsourcing campaign work to agencies is a longer process that risks producing work that may not even be as relevant by the time it's finalized and approved by everyone.
Now for some results.
"In terms of volume of output, since using Bannersnack we create around 70 individual designs for a fundraising campaign, whereas previously it would be closer to 10-20 designs," says James. "So this has been a vast increase and improvement." As for spending, working with an external agency for campaign designs would amount to an estimated cost of £20-30k for both ad designs and videography. For just ad designs, MSF is saving approximately £10k on designs by using Bannersnack.
But it gets even better.
Besides cutting down on time and costs, MSF's digital team has also observed an increase in response to their ads. James gave us the run-down of the latest outcomes: "From the latest fundraising campaign, for the display ads, we saw almost 25,000 clicks, 834 donations, and about £127,000 in donation value." This is in stark contrast to the performance before using Bannersnack, where the MSF team would see fewer than 100 donations attributed to display ads. Yes, you read that right. We're just as blown away as you are. And it is, of course, important to note that it is the result of multiple factors—developing a more sophisticated integrated campaign strategy and working with a new digital agency paired with our use of Bannersnack has helped the team ensure the central role of display ads.
"For us, it's really important that we have been able to get that creative control back ever since using Bannersnack and that way, we can make sure everything that we put out—display, social, or video—aligns well with our brand and helps us adapt our campaigns around the ever-changing contexts. And because Bannersnack is so intuitive, it's been quite rare for us to need much of the support functionality, which helps us take on creative independence with confidence," says James.
Get started with Bannersnack
Contact us for a quick demo or start your free 7 day trial
Download Médecins Sans Frontières' success story