Design a keep calm poster in minutes
Keep calm wallpapers are all the rage right now and you need to be on top of the game with your images. Create a personalized keep calm image easily with our keep calm maker! We have everything you need for you to create your new keep calm wallpaper: images, fonts, icons, clipart, and more!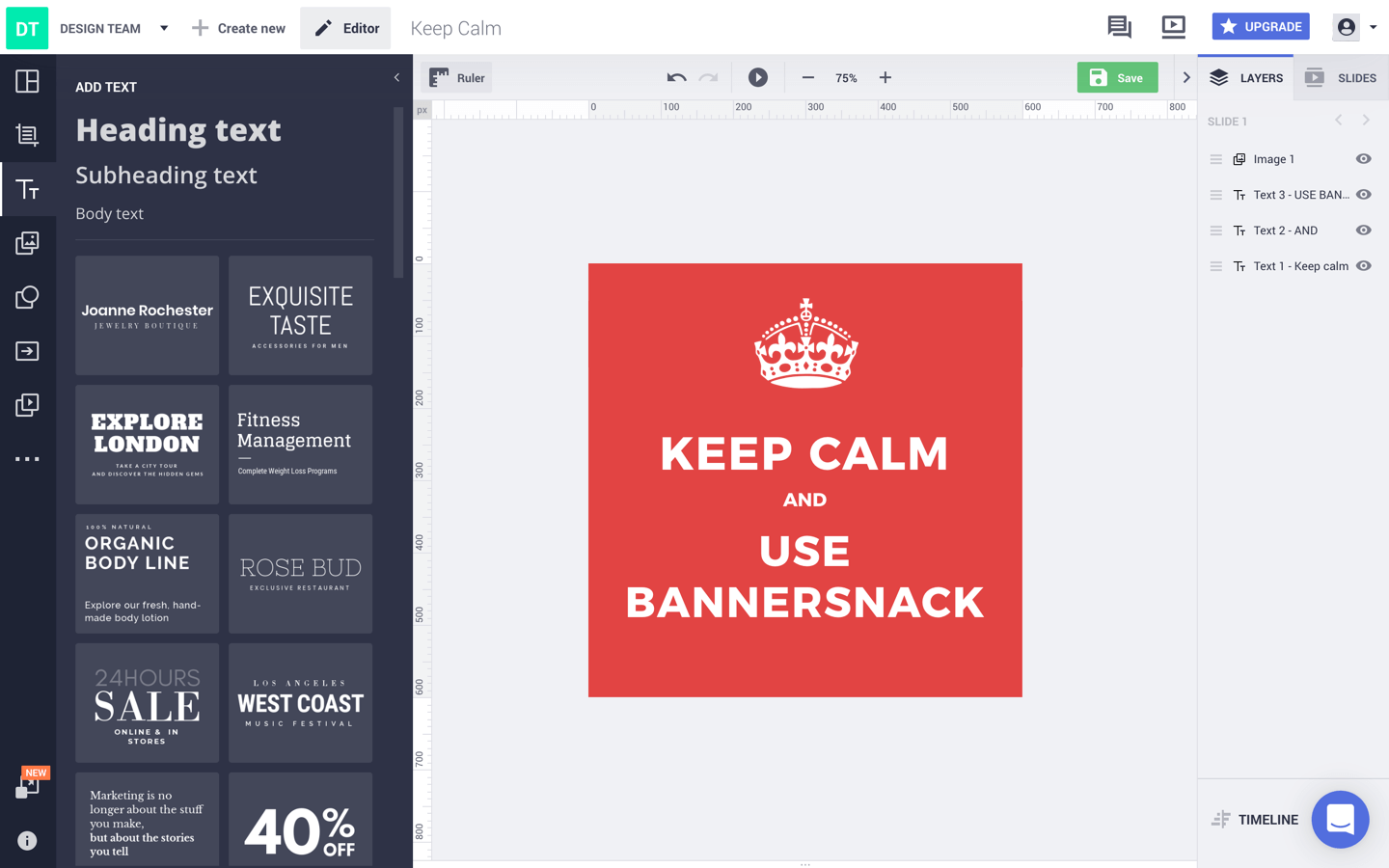 Here's how you create the perfect keep calm image
The first step for you to take is to make your free Bannersnack account. You can create your account for free to create keep calm wallpapers and images, and even more!

Now that you created your account, you'll have access to our awesome collection of keep calm and carry on templates. This way you don't have to start from scratch!

Once in our editor, you can begin to edit you keep calm image. You can change the font, the background image or color, add more icons or clipart and more!

Now that you've created an amazing keep calm image, you need to download it. Firstly, save your masterpiece in your workspace, then download as a JPG or PNG file.
Create the best keep calm wallpapers out there
By using our keep calm generator, you can create the best keep calm wallpapers and images out there. Why not sign up now to have access to tons of amazing templates, images, font presets, elements, and more? It's free to sign up, so try it out today!