Make your slideshows stand out and inspire
Use our simple and intuitive visual interface to animate your slideshows. Animate your elements, add smooth transitions between slides, and give your slideshow a more professional look. No coding skills required, just simply drag and drop your pictures or visuals into our slideshow maker.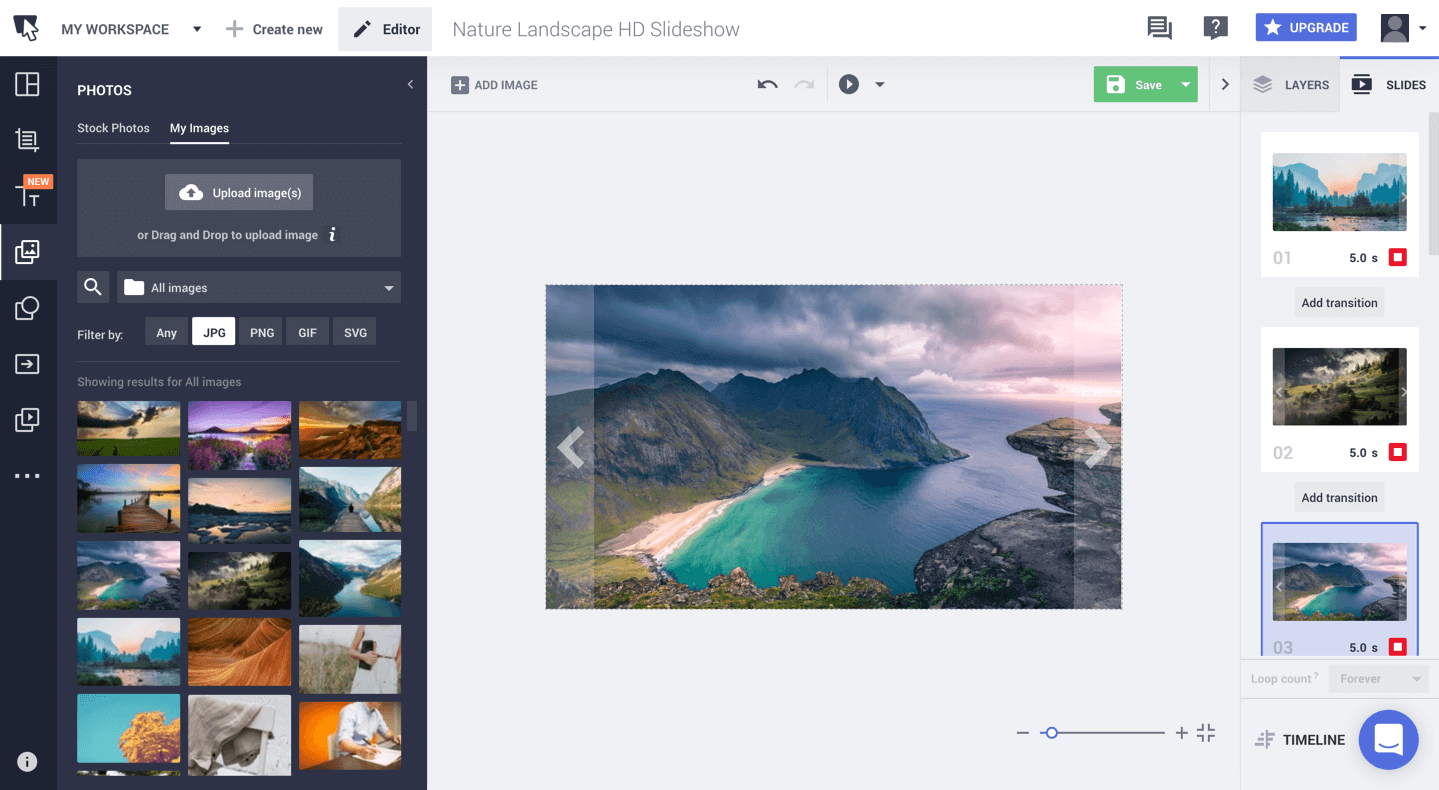 Try our slideshow creator for free
Just upload your PNG, JPG or JPEG photos to create beautiful photo slideshows, image sliders or photo albums for your website, blog or business.