Start designing using a mood board template
If you lack inspiration for your next mood board design, then you can rely on Bannersnack's gallery of templates that are ready-to-use and easy to customize. A mood board template can serve as a great starting point for your next composition that you can modify however you'd like.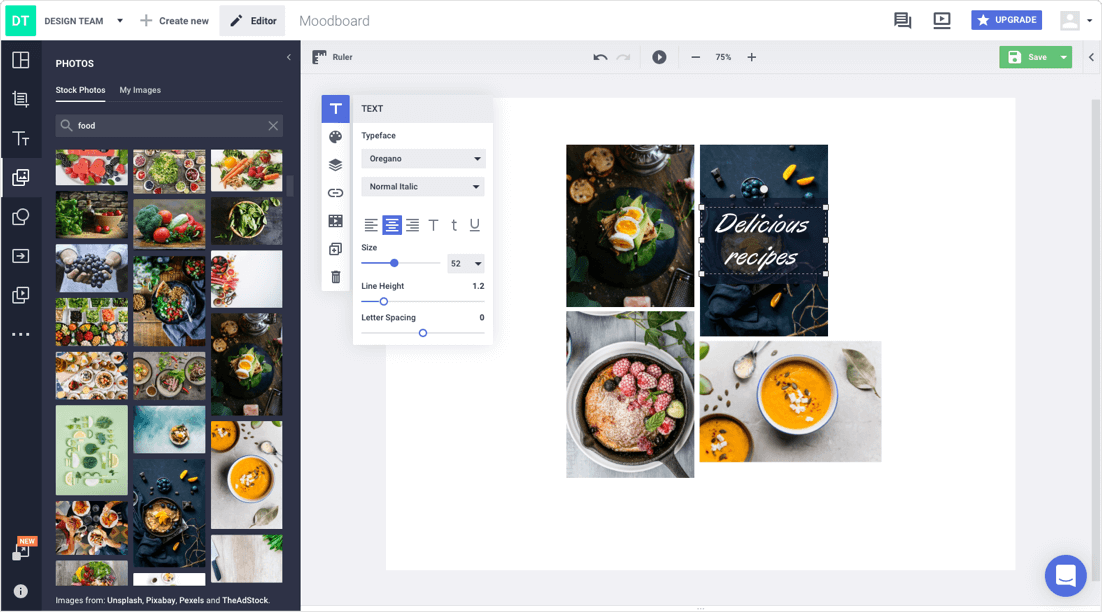 How to make a mood board
Want to make sure that your mood board expresses your vision as clear as possible? Then be sure to follow our tips, which can be applied for a fashion mood board, a mood board for interior design, or any other industry.
Inspiration is all around you so whenever you see something interesting, make sure to capture that moment with your phone camera.

Choose from our mood board examples the size that fits your needs. It can be rectangular or square, bigger or smaller.

Think of a central theme, add images, fonts, and other sorts of visuals that will help you support your mood board design.

To clarify and enhance a visual nature of your mood board, use short descriptions over the images.
Create your own inspiring mood board design
With multiple mood board examples to choose from, you can create a professional mood board in a matter of minutes. Unleash your inner creativity and use our mood board maker to bring concepts to life.