Why run ads on Facebook?
Facebook ads represent a great opportunity to reach a large number of people where they spend a lot of time. Of July 2014, there are over 1.28 billion monthly active Facebook users worldwide. 802,000,000 log into Facebook daily and spend, on average, 20 minutes per visit.
Given the numbers, the Facebook ads potential is huge, both for finding new customers and bringing lost ones back (retargeting). Moreover, Facebook ads provide a better opportunity to convey your message as the ads use both text and image.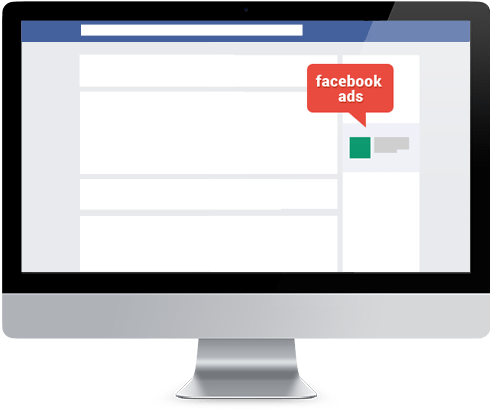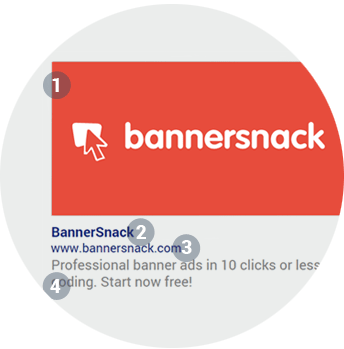 Anatomy of a Facebook ad: image, title and body
What all ads must have
Image
Facebook ad images need to be 600x315 pixels. Use images relevant to what you're promoting. Stay away from blue and white as those go unnoticed. Also, test images with/without people to find the best performing.
Ad headline
The second most important element, Facebook ad title needs to be of max 25 characters. The ad title should compliment the image and further attract attention (e.g. questions). Stay away from all caps, use good spelling and punctuation.
Landing page
Also called a destination URL, this is the website to which you want to direct your viewers to. Make sure that your site works in all browsers. You cannot link to a site that is under construction or to an error page.
Ad text
Body text needs to be of max 90 characters. Keep it simple and be truthful, explain your product and outline its major benefits. If available, mention free trials or samples. Don't forget to include a call to action: "Buy Now", "Start Now".
Start running Facebook ads
You can use choose different platforms to run Facebook ads.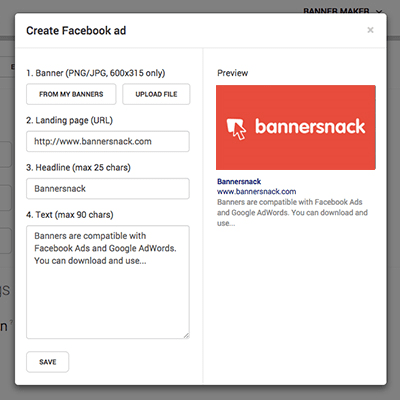 With Facebook
You can target target people by age, location, gender, using category groups or interests. For example, if you have an online shoes store, you can target people who liked pages about fashion.
With Bannersnack
You can target people who have recently searched for keywords relevant to your business. For example, for the same online shoes store, you can target people who looked up "high-heel shoes" or "red flat shoes".
Start running Facebook ads with Bannersnack Ad Campaigns.
Start now