Create, manage and scale
Bannersnack is the No.1 cloud-based ad creation tool that helps you make visually-stunning designs & animations for marketing and advertising purposes. You can create individual ads or generate more than 20 different sizes at once using our Banner Generator.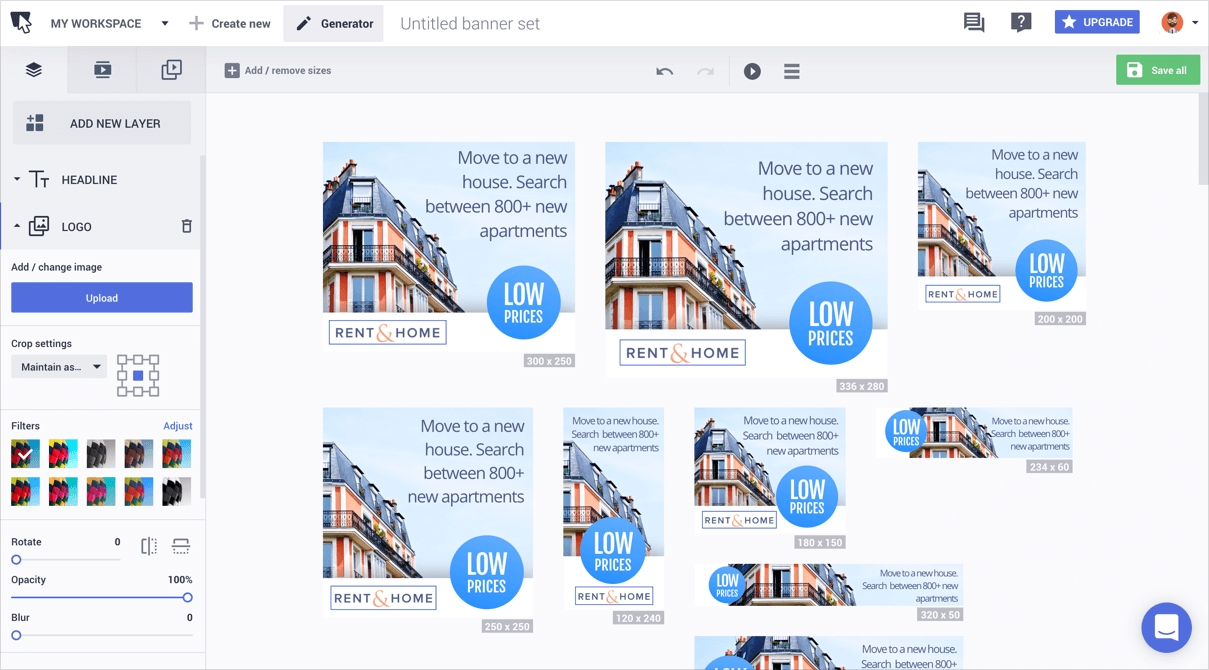 Why use a creative management platform?
Using a CMP will increase your productivity and streamline your creative workflow. Keep your ad production under full control, regardless of the scale of your design project.
Ad management platform
Create and manage all your digital creatives in one place. Our tool simplifies collaboration & creative approvals.
Banner generator
Generate multiple static or animated HTML5 banners. An efficient solution that lets you build all your banners at once.
Multiple team members
Our creative collaboration platform allows you to add multiple team members streamlining your creative workflow.
Branded share link
Use your own domain and logo when asking for a creative review. This solution keeps your clients loyal to your business.
Creative workflow management
Copy & edit banners made by other team members, save them as templates and collaborate using a shared library.
Stay organized
Organize your work in folders and work-spaces. Mark your progress with status labels and comments.
Creative management software made for teams
Manage all your marketing creatives using the best design collaboration tool. Improve your creative workflow by bringing all your designers on the same platform.