Design ads that are faster, lighter and more secure using our online editor
The leading platform in banner design is now capable of creating AMPHTML ads. Create static or animated banners that are AMP HTML compatible, using our simple and intuitive drag-and-drop editor.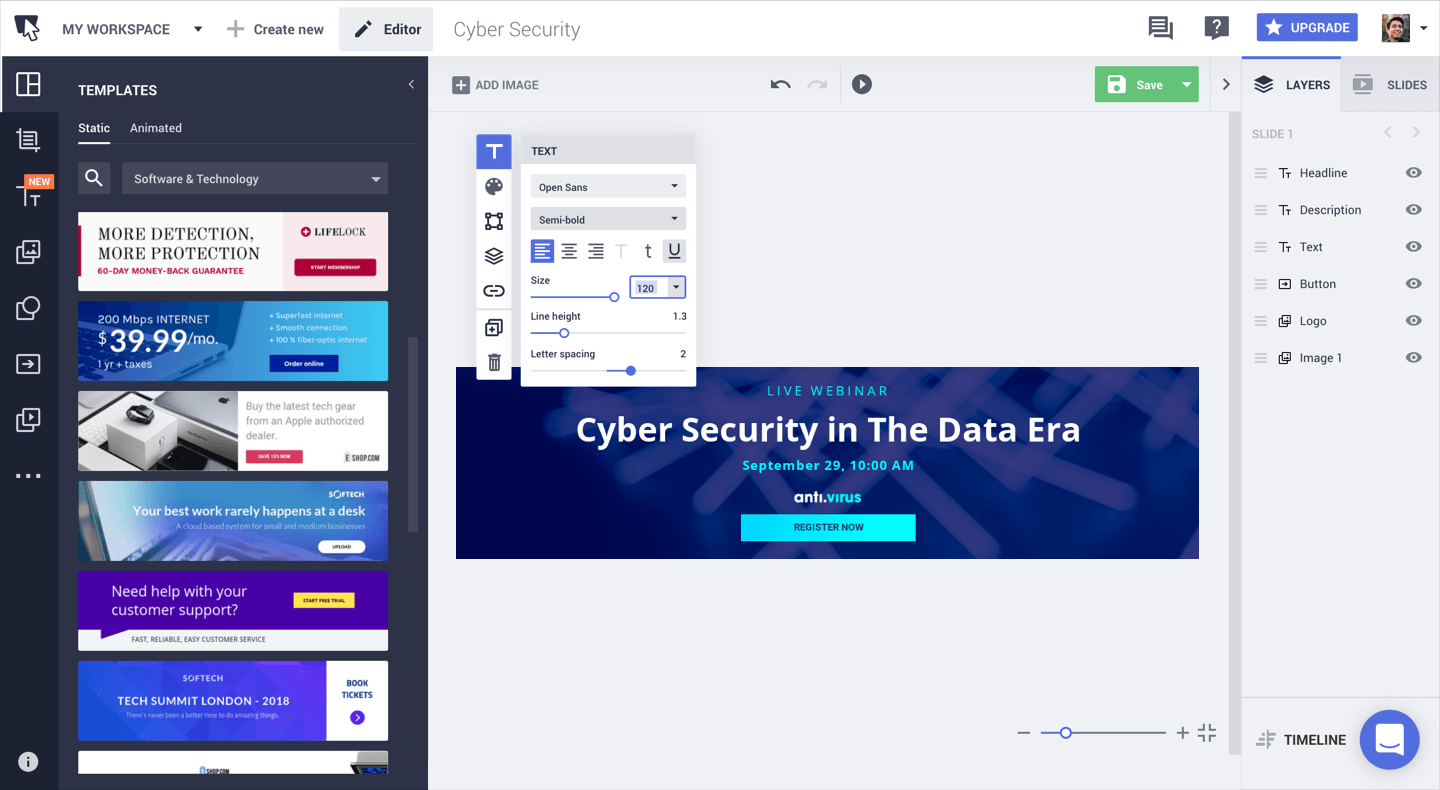 Why should I use AMPHTML ads?
Speed
AMPHTML ads are highly optimized, so they load up to six times faster than traditional ads, offering a much better user experience.
Security
Security is a top priority, that's why AMP banners are stripped down to the bare essentials, so the code will always be malware free.
Compatibility
The AMP library and built-in elements are supported by a very wide range of browsers and many different advertising platforms.
Get started with AMPHTML ads
Create ads that are dynamic, beautiful, high-performing and can be delivered across any device.