Create more, in less time
Generate all the sizes you need at once, or resize from one to 50+ different sizes in a few clicks. Animate anything!
Scale as you grow
Add up to 50 team members. Get faster feedback and approval through on-point comments and tags across multiple workspaces.
Go to market faster
Share a branded link, export multiple formats, embed or access the Ad Serving add-on with 500,000 views included.
All Team plans include
Create & scale
Unlimited number of designs
Generate 50+ sizes at once
Auto-resize any design
Define brand kits
Integrated Content Library
Create animated content
Unlimited storage
Premium support
High quality templates library
Automatic banner translations
Video upload
Collaborate & deliver
Multiple users, roles and permissions
Organize with folders and shareable workspaces
Comments, online proofing and approval
Branded share link
80+ Ad Networks compatibility
Export as HTML5, AMPHTML, Embed code
Export for social media as PNG, MP4 or GIF
Export print-ready PDFs
Ad serving add-on with 500.000 views included
Reporting and analytics
Teams that chose us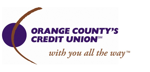 So easy, we should have done this years ago
"The UI is very intuitive. It's like a mix of PowerPoint, Canva, and Premiere Pro, but really simple. I found it super easy to learn. I also appreciate that we can upload our own fonts and svg files so that the branding is really us."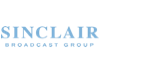 Easy Ad Builder with Professional Results
"The builder is geared towards building good looking banners quickly. It works well for designers and non-designers alike. Ability to animate in HTML5 quickly. Lots of export options. Good organization of creatives. Smart resize function is a big time saver. Game changer for our team."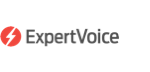 Great way to democratize design
"Bannersnack's interface is simple enough that I can create templates that are easily edited by non-designers. That way we can realize efficiencies in testing messaging and imagery without adding extra design resources."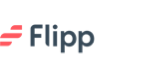 Mass Production Made Easy
"Our clients love to be able to see the ads in action before publishing. The preview environment really helps them visualize and understand what the ads are going to do. Not only that, but you can brand the preview page and the url."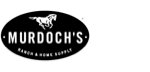 A Great Solution for Animated Ads
"Simple. Fairly intuitive interface. Lots of samples to base additional designs off of. Ability to create multiple sizes at one time."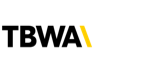 An amazing platform, made from people who have surely made banners before inventing it
"The way it is designed is clearly the result of minds that know very well how an advertising campaign must be done."
Frequently asked questions
What do I get with the free trial?
You will have access to all the premium features that come with the team plan, with no limitations.
Why should I use a Team subscription?
A Team subscription will increase your productivity as it allows multiple users to collaborate on any design project. Team members can easily access each other's creatives to leave feedback, make changes, export or retrieve an ad tag, thus drastically improving your creative workflow.
How much does a Team subscription cost?
The price varies depending on the number of users and workspaces you will need. During the trial your dedicated account manager will create a custom offer just for you.
Will I be charged automatically at the end of the trial?
The trial is completely free, no credit card required, so you'll be charged at the end of the trial period only if you decide to add a billing method.
Can I downgrade to an individual plan after the trial?
You can create an individual account on the same email but you'll lose everything you created in the trial account.
Get started with Bannersnack
Contact us for a quick demo or start your free 7 day trial now
or request a quote here