Thousands of Banner ideas in all shapes and sizes
Constantly coming up with designs for social media or display advertising banner ideas can be frustrating, that's why we've got you covered with sizes for Facebook covers and posts, Instagram, Twitter and much more.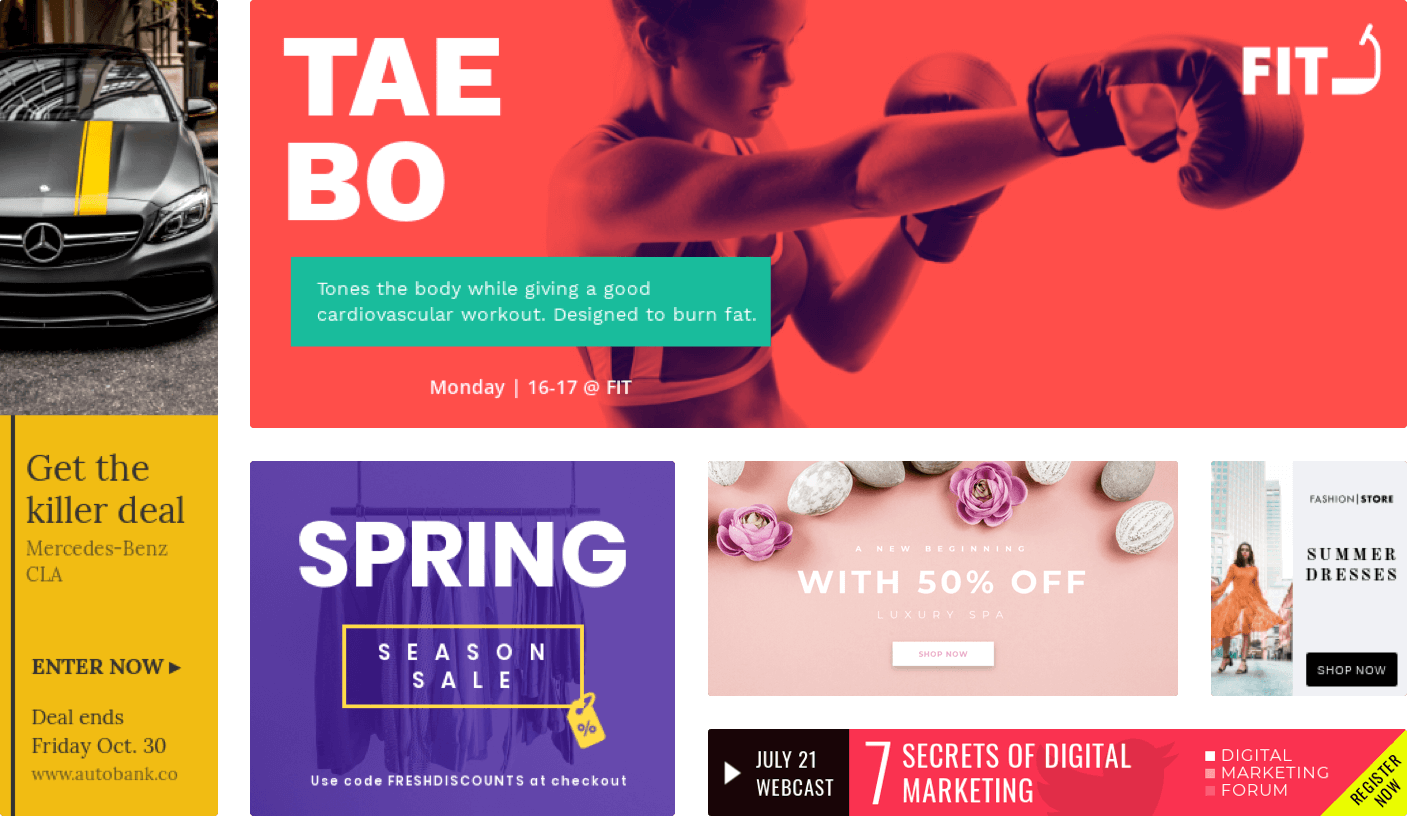 Over 1000 web banner examples you can start from and create your own unique banner ad designs.
Create your own banners
Over 3000 templates
Why start from scratch? Edit one of our preset templates and get beautiful visuals without asking a designer.
Display ads compatible sizes
Make use of our Google ads compatible sizes and formats to have the perfect display ads every time!
Standard Social media Sizes
Social Media image sizes are always changing, but we've got you covered! Now you can create visuals that fit.
Thousands of Quality stock photos
Find the ideal stock photos and graphics for every project! Choose between thousands of quality images.
Creative fonts and text presets
Don't struggle with finding the best font! Use our text presets, choose from our in-app fonts or upload your own!
Engaging Animated Banners
Increase the engagement of your banner ads with only a few clicks. Create beautiful animations in minutes!
Get started with Bannersnack for free
Bannersnack is the original dedicated banner design tool since 2008. Trusted by over 3.000.000 people. Join them now!