Banner examples, inspiration & ideas
Get inspired by our wide range of online advertising examples. We offer more than just simple banner ideas, you can edit and change all our banners for FREE.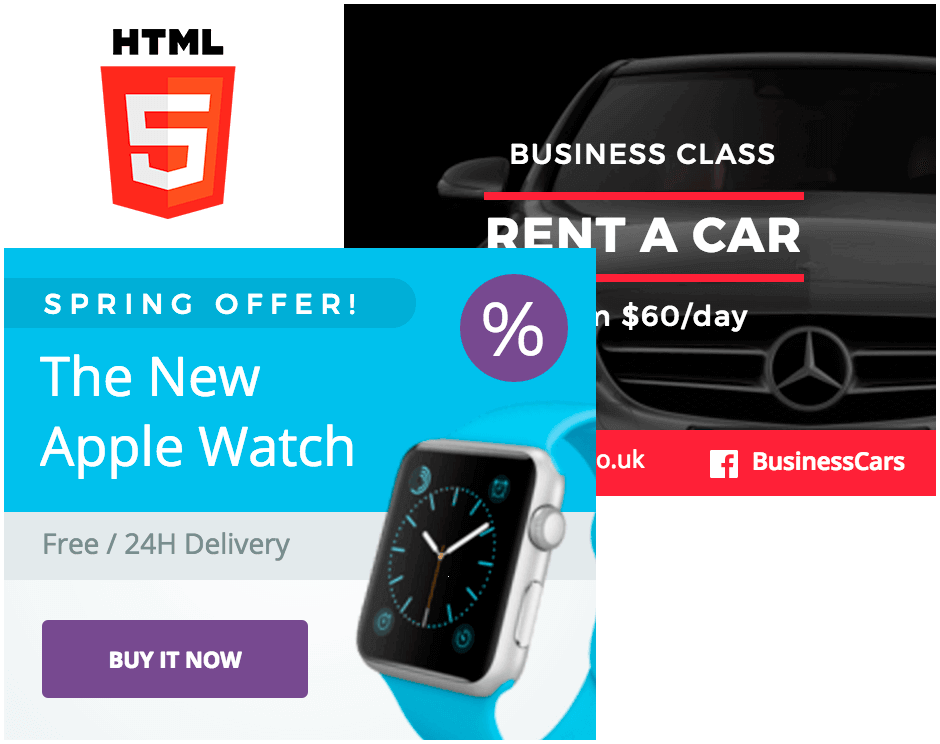 HTML5 can make your ads stand out more with intricate animations.
It's not always easy to come up with beautiful banner designs, and it gets even harder when it comes to animations. That's why we provide more than just ad design inspiration and ideas. Fully working animated banners can be found in our gallery.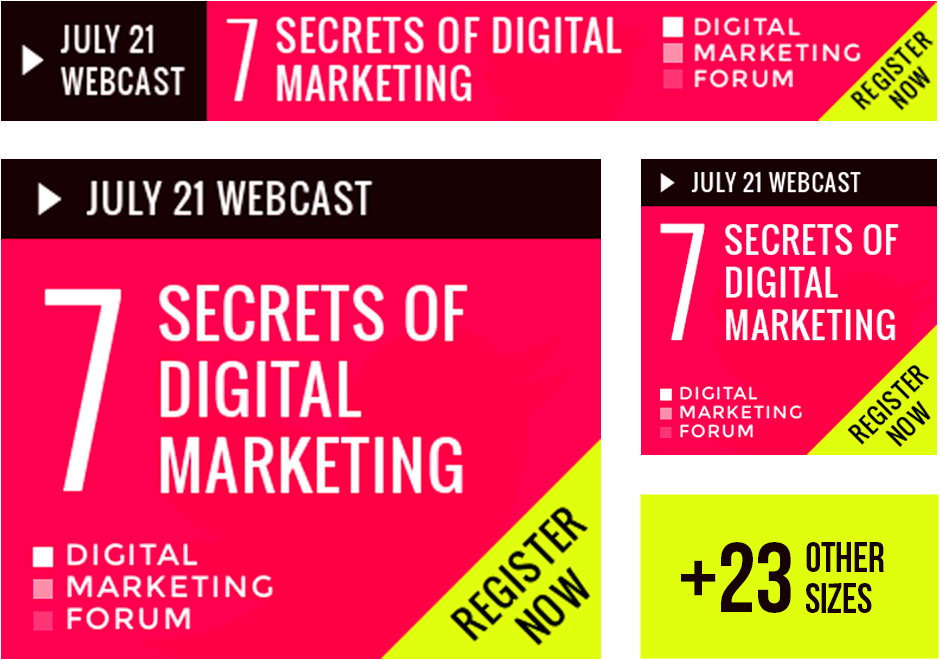 Full sets of ad examples ready for google display network and more.
Our ads are compatible with all major ad networks including Google Ads. Get your daily ad design inspiration from us! Our in-house designers are constantly coming up with new banner ad layouts to serve your marketing and design needs.
Thousands of Banner ideas in all shapes and sizes.
Constantly coming up with designs for social media or display advertising can be frustrating, that's why we've got you covered with sizes for Facebook covers and posts, Instagram, Twitter and much more.
I want more