A creative management platform for all your digital marketing ads
All your creative needs for digital advertising campaigns can be found under our cloud-based design platform. Create a multitude of digital banners for both online advertising and outdoor digital billboards.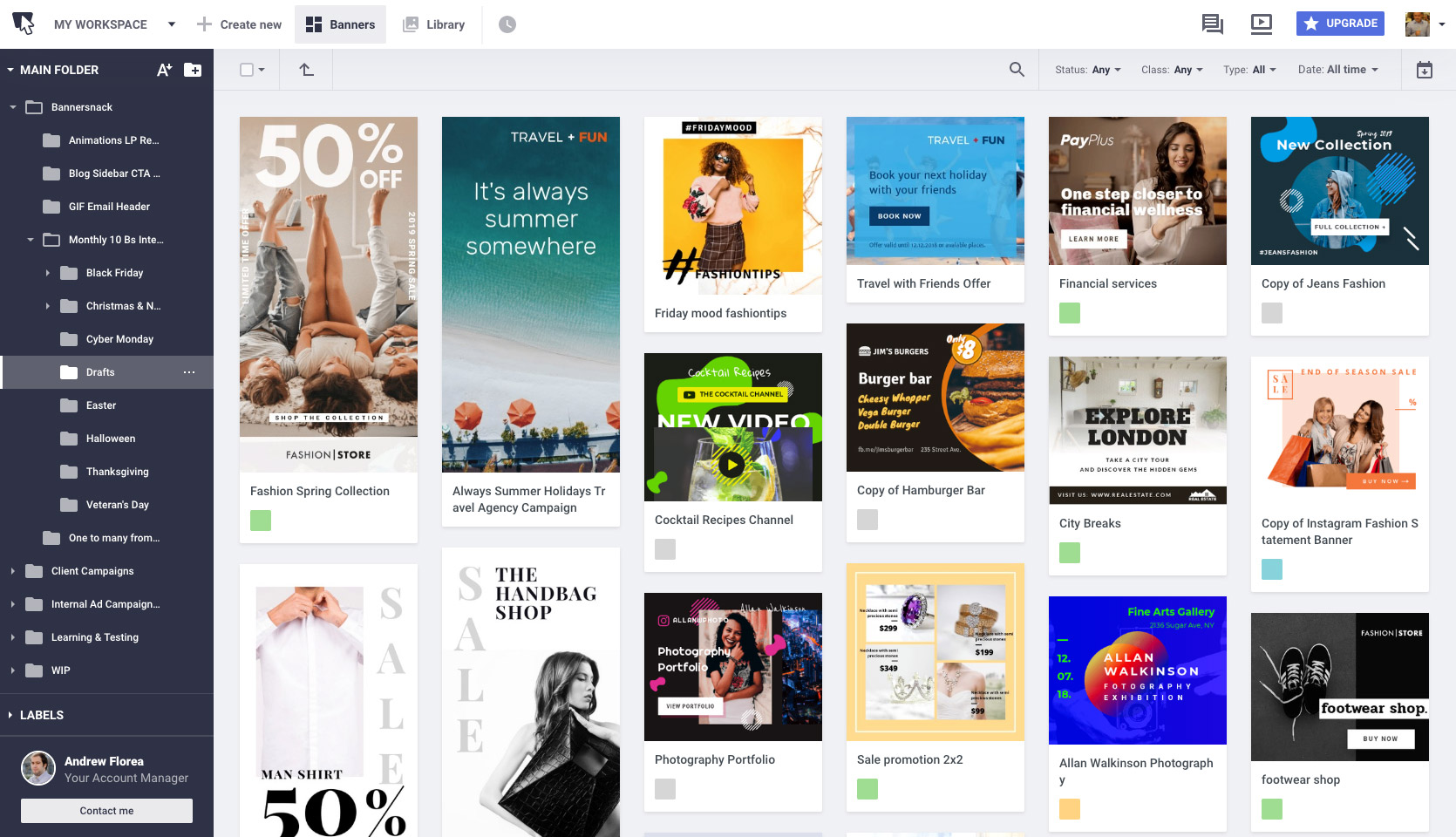 Choose from a wide selection of digital banner templates
Even if you're lacking inspiration, we're here to help. We offer plenty of digital banner templates that you can easily personalize so they match your brand's voice and identity. Everything's customizable - the fonts, the colors, the layouts, and the images.
Start optimizing your design process
Scale your business by creating digital banner ads faster than ever. Create single designs or multiple digital ad sets in minutes. Join Bannersnack today!