Product Updates
Discover all the new stuff we've worked in a chronological order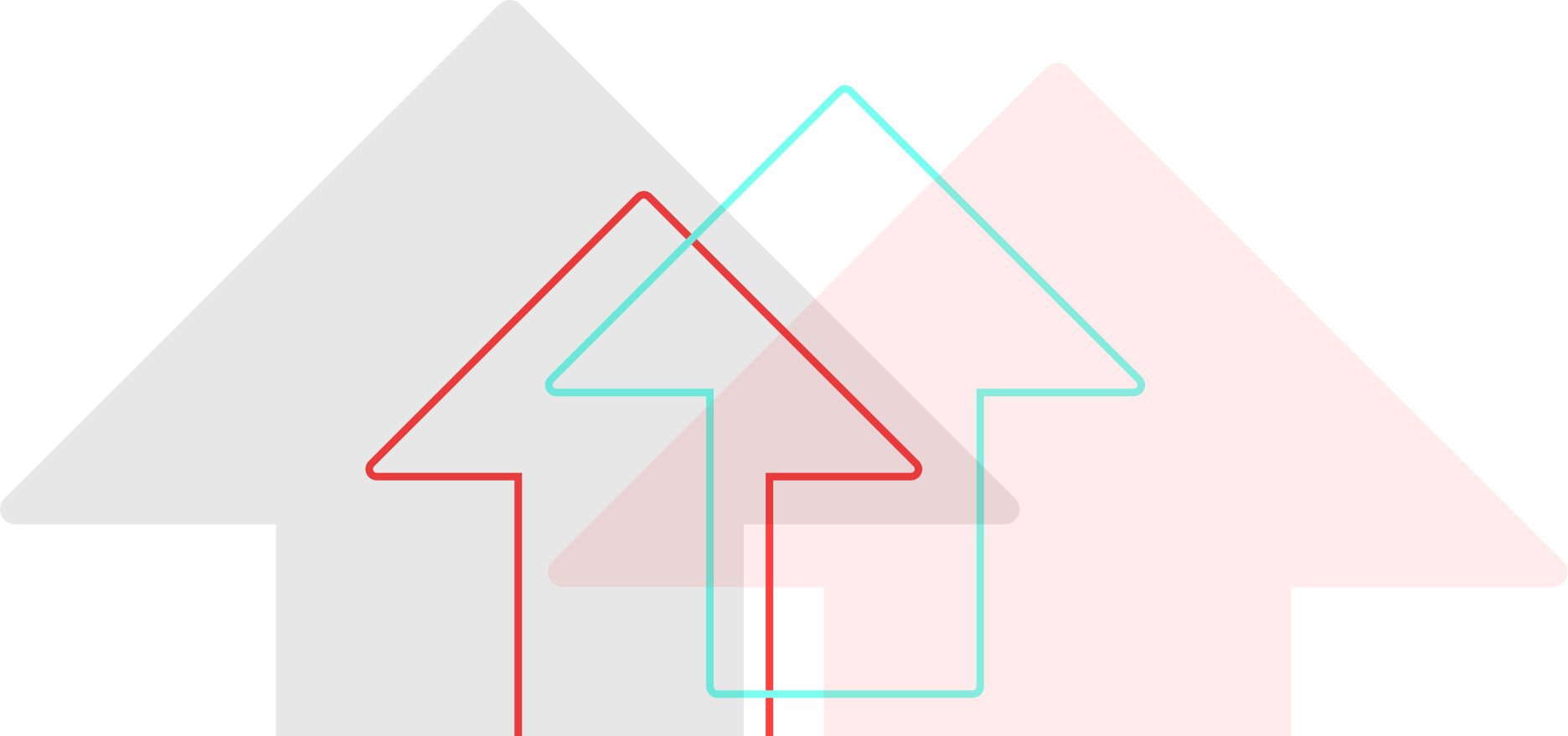 July 18, 2019
This month we've just updated the redesigned banner details page. Also released one of the most requested features: Crop for images in both Editor and Generator.
MONTHLY UPDATES

Key Features
New! Redesigned Banner Details. We redesigned everything from navigation to information structure, displaying more details than ever in a way cleaner layout.
Crop image is live! Simply double click on any image to enter in 'Crop tool' or use the 'Crop image' button to adjust your image size in an easy way.
New! Comments in Banner Details. See the new comments tab to leave your feedback straight from the dashboard.

Improvements
The whole navigation in our dashboard is now URL based. You can now use the browser buttons to navigate or simply copy and paste links to go to a specific folder or item.
We've added 40 new Google Font Libraries and extended 8 existing libraries with more font weights. For example your find more font weights for popular fonts like: Montserrat, Poppins and Oswald. Enjoy!
June 26, 2019
Major changes to the backend API of Bannersnack.
TECHNICAL UPDATE

Key Features
In the last few months the entire team worked on refactoring the backend of our API, moving everything to GraphQL. This update however does not bring any visual updates, we've really changed a lot behind the scenes.

Improvements
We achieved faster save times, faster load times and more processing power for you to work faster and easier.
This update will also enable us to scale things up and deliver our next features in a faster and more seamless way.

Bug Fixes
We are very commited to make our product more reliable, this is why in these months we've fixed more than 50 bugs and issues.
April 4, 2019
We're proudly introducing our latest feature: Smart Resize. The ultimate update, to make you design and adapt faster than ever before.
MAJOR RELEASE

Key Features
Resize one layout to another in a much easier way. Want to go from a leaderboard to a square design? Hit Resize! One click is all it takes. Learn more
Generate a set from one design, using Smart Resize. Create just a single static or animated design, then scale it up into a whole set with over 50 sizes, in just a few clicks. See video

Improvements
Generator: Added 'duplicate' functionality for all layers. Simply hit duplicate to copy and paste an existing layer.
Save custom sizes for later. Do you have a banner size that you frequently use, that we don't cover? Save your custom sizes and have them ready to use with Smart Resize, in the editor. See how it works

Bug Fixes
Fixed an issue related to button labels which were not aligned correctly.
March 12, 2019
Keep track of your team's banner projects easier and manage your workload faster with our new feature: the Activity Log.
MAJOR FEATURE

Key Features
Activity Log - Now, you are able to know who, when and where made adjustments on a particular item. Keep track of all changes, like: banner creation or deletion, banner edits, library file uploads, color palette modifications and many more. See how it works
February 6, 2019
Rule your designs like never before! Our most recent update needs no introduction - the Ruler and Guides feature is here, and it's going to make a splash. Precision will be your middle name.
MAJOR FEATURE

Key Features
Ruler & Guides - the most effective way to design visually accurate banners. Create pixel-perfect grids, add guides to your artwork and snap your layers to them, with a simple drag-and-drop motion. Learn more

Bug Fixes
Multiple bug fixes regarding text layers, including rich text options.
December 10, 2018
We ended the year focusing on further improving the Banner Generator, launching a new tutorial platform. We also added notifications for comments to improve collaboration workflow.
MONTHLY UPDATES

Key Features
Timeline in Banner Generator. Access the timeline and fine tune all the animations of a specific banner size in the Banner Generator by double clicking on any certain design. See more
Launched the official Bannersnack Video Tutorials. Access it from the top right part of the menu bar. Learn how to use Bannersnack at its best.
Lock/Unlock layer styles and Sync missmatched layer styles in the Banner Generator. Learn more
We've added email notifications to the comments section, this way every time someone leaves a comment you will receive an email notification. See how it works

Improvements
Generator: Quick save to enable continuous working. Just hit Ctrl / Cmd + S while working and you won't be redirected to the Dashboard.
November 14, 2018
This is a major update package for the Banner Generator, further improving the workflow. Also contains the new align and positioning controls as well as the new Share Link for banner sets.
MAJOR RELEASE

Key Features
We've rolled out our Automatic Translations for all PRO/PLUS and TEAM plans. See how it works
Align layers to the banner size or align them to other layers with the new align controls.
Share link for banner sets. Share your banner sets with a single share link, containing all the banner sizes. Learn more
Generator: Redesigned Position Grid will let you choose the placement of the new layers, based on 3 separate layouts

Improvements
Generator: Layers are now linked together when you copy and paste existing layers, avoiding duplicates or unlinked layers.
Generator: We improved the resizing engine when you generate a whole banner set from 3 layouts. See more
Generator: Now you can rename your layers, from the drop down menu of the selected layer.

Bug Fixes
Generator: Logo elements are now placed correctly, without cropping the images.
October 9, 2018
We started testing our newest feature: Auto-translate for PLUS and TEAM users. Also launched our brand new templates page.
MAJOR RELEASE

Key Features
Browse our templates collection, within our brand new 'Templates page'. Discover templates
BETA: Auto-translate your work in over 100 languages automatically. We started testing our newest feature among our PLUS and TEAM users. Contact us to get access. Learn more

Improvements
Updated font selector with 3 separate tabs to ease the search between uploaded fonts, web fonts.
September 24, 2018
Create banner sets with multiple slides using the Banner Generator and a brand new option to design photo slideshows in the Editor.
MINOR UPDATES

Key Features
Create banner sets with multiple slides in Banner Generator. We added this functionality to create and duplicate slides so you can design more complex sets. See how it works
Create photo slideshows. We added 2 brand new sizes, together with multiple templates to help you design amazing slideshows. Start designing
September 10, 2018
Set different colors and font styles inside a single text field with added rich text functionality and save your own templates for a faster workflow
MONTHLY UPDATES

Key Features
Added rich text function. From now on, you are able to set different colors or font styles to your text, in a single text field.
Save your own templates. If you have a plus or team subscription you can set your own templates starting from any banner. See how it works.

Improvements
Browse through all Magic Animator presets with side arrows.
We added some helping tooltips to our pricing page, explaining all the separate features. See pricing page

Bug Fixes
Fixed 'Add Youtube' widget. We updated our widget so you can set a start time and fixed some issues regarding the playback.
August 2, 2018
Early August brings some substantial updates to our team collaboration principles, a new color palette option in each Library, as well as transparent gradient points.
MONTHLY UPDATES

Key Features
Set custom access rules for your users, in your team account. See the change under the 'Manage users' tab in your account options. Learn more
Define your own color palette in the Library. Set and reuse brand colors or client's custom colors in every design. You can set different color palettes for each workspace.

Improvements
Create transparent gradients. Your gradients can now have independently transparent, color points.
You can activate/disable the timeline with a more visible button, in the bottom right corner of the Editor.

Bug Fixes
Fixed issues including the block of banners, when GIF's were uploaded.
Some GIF compressing issues were solved.
Convert to SVG' unchecked by default when saving banners with custom fonts, to avoid minor glitches.
July 6, 2018
In this update we've introduced workspaces for our team subscriptions. It allows you and your team to develop a new workflow improving the banner production. Collaborate faster and better by creating shared spaces for your team or clients.
Major update

Key Features
You can create workspaces to organize your work into projects, clients or shared folders. Learn more
A new menu navigation is available for all users with links to workspaces, each with it's own banners and library section.
June 27, 2018
In June we've introduced the new Library, allowing you to sort all your uploaded images into folders, manage all your assets and delete fonts. We've also added a new design and browsing experience for the images panel in Editor. We've introduced 50 creative ready-made text presets and some other smaller updates.
MAJOR UPDATES

Key Features
Manage all your brand assets in one place with the new 'Library'.
Boost your creativity with 50 ready-made text presets added to the Editor.
Personalize your own brand's typography settings in the new Library section.
Discover all the latest updates and changes in our product updates page.

Improvements
The Stock Photos tab just got a brand new look and feel with improved navigation
Mark the status of your banners with 4 new status updates, in My Banners.

Bug Fixes
Bug fix for selecting gradients.
Fixed export for MP4 files, due to empty text fields.
Small fixes and performance improvements.
May 24, 2018
In this late May update, we've launched our branded share link feature for team subscriptions and 2 new major features for all subscriptions including free accounts. Moreover, we offer multiple image upload by drag and drop, together with a new social size: Story. This preset size allows you to create animated stories for all social platforms.
MONTHLY UPDATES

Key Features
Create your own branded share link, by customizing both its look and URL. Learn more
Upload multiple images with drag and drop, anywhere in the app. Introducing 'Stories' to Bannersnack.
New social banner size. Create engaging stories for Instagram, Facebook or Snapchat, quick and easy.

Bug Fixes
Fixing issues regarding uploaded font families containing Italic styles.
Continuing efforts in fixing all the recently appeared bugs.
April 30, 2018
In our first May update, we've introduced the option to loop a banner together with a series of new shortcuts to the Editor. We've made our app faster, by optimizing the loading time when browsing images. Besides, we fixed some of the most crucial problems involving buttons and embed.
MONTHLY UPDATES

Key Features
Discover and learn all the shortcuts of the Editor using the new shortcuts panel. See more
Choose how many times to loop a banner with the Loop Counter option in Editor and Generator.

Improvements
Stock photos are now loading faster, improving the overall performance of the image browser.
Automatic button label centering. Text on the buttons will be centered by default to the button height.

Bug Fixes
Special characters render correctly when exporting images.
Uploaded fonts used in buttons convert to SVG as well.
When using embed, content will be preloaded before rendering the slide.
Minor bug fixes to the Banner Generator.
March 28, 2018
In this update we've added features to help you get amazing animations and smooth motion graphics in no time, using the new Timeline. Exported videos have now a much better quality and the improvements to the overall experience will help you work faster and easier with Bannersnack.
MAJOR RELEASE

Key Features
We've launched the new Timeline for our Editor to create advanced animations, faster and easier. Learn more
Group / Ungroup layers for easier handling on stage. See how
We've crafted 6 new Magic Animator Presets. Available in Editor. See how it works
Introducing a brand new MP4 export engine. Export high-quality 60 fps. videos in MP4.

Improvements
Editor: The new elements that are added to the stage are now scaled and placed proportionally to the stage's size.
Editor: Replace images with drag-and-drop. Drag a new image over an older one to change it. See how it works
HTML5: Convert uploaded fonts to SVG when using the banner as HTML5 to ensure maximum compatibility with AdWords. Learn more

Bug Fixes
Uploading fonts with an expanded or compressed property.
Various bug fixes for minor issues.