Banner Templates
Start from any banner template and create amazing ads that actually convert.
High-Quality, free banner design templates all available in our editor.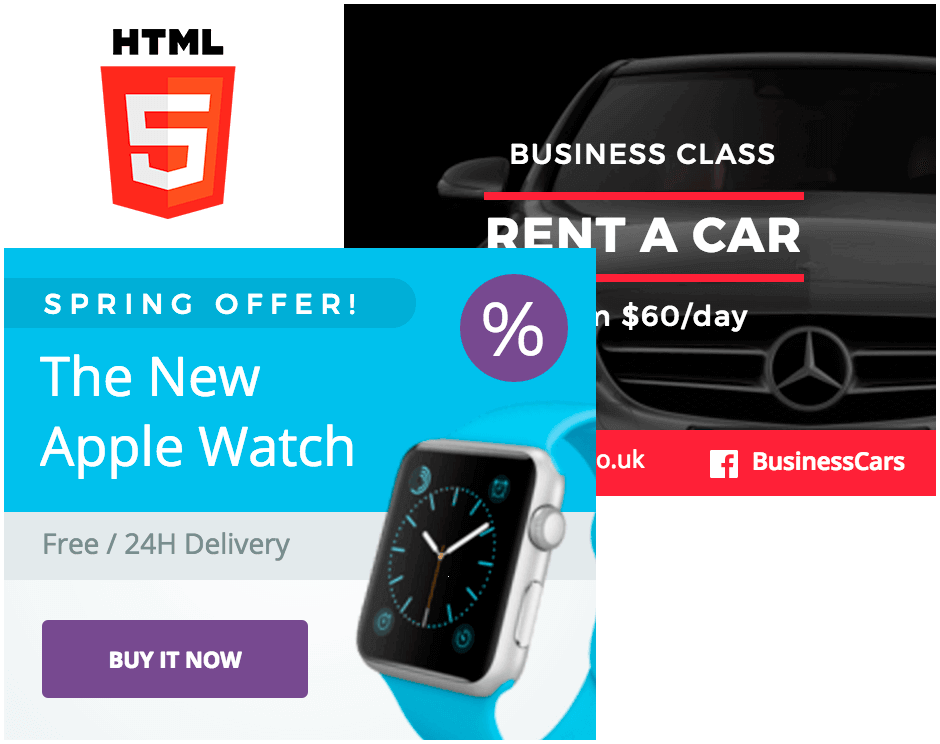 A collection of free HTML5 Animated banner templates ready to serve.
We know that animating your banners can be a challenge, that's why we have over 100 free animated banner templates ready to use. Adjust them for your specific needs and start advertising.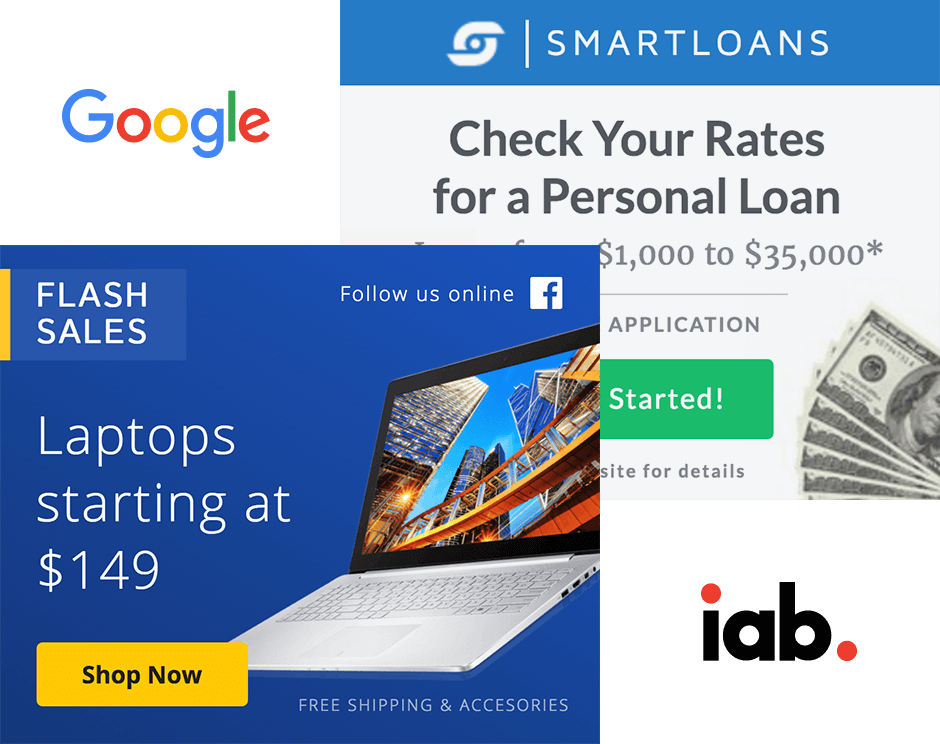 Advertising Templates compatible with Google Adwords and any major ad network.
Create multiple layouts using our free ad templates and advertise on any ad network. Create successful advertising campaigns in networks like Adwords, IAB, Adroll or Facebook ads.